Highly individualized wilderness therapy programs
Blue Ridge Therapeutic Wilderness is the leading full-immersion wilderness therapy program to integrate a family systems approach, whole body health and wellness, and holistic, assessment driven, clinical treatment for teens and young adults.

SEE WHAT WE DO ➔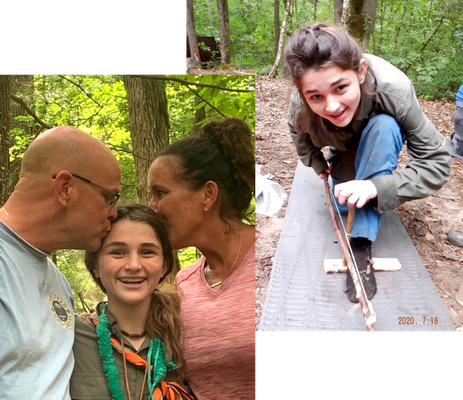 "When I arrived to Blue Ridge, I felt trapped in my own world and I was unable to see how amazing I truly am. I wasn't able to see all the world had to offer.
The program showed me not only how to love myself but also how to keep loving myself and maintaining happiness.
I was asked recently how I have been able to stay free from maladaptive coping behaviors. My response was that my family and my friends have inspired me, but it was actually me. They helped me see how good life could be, but I was the one who believed it and made that life possible."
Grace, BR Alum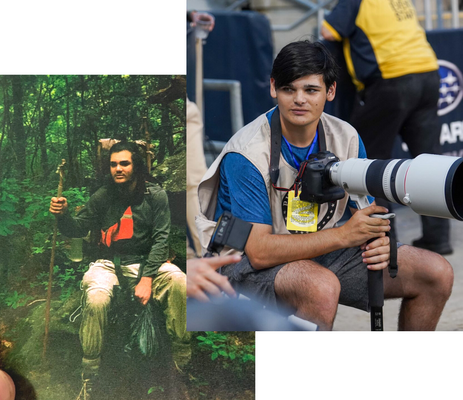 "Before I went to Blue Ridge I was co-dependent, depressed, inconsiderate and honestly pretty mean. I'm incredibly grateful that I was sent to Blue Ridge. I definitely wouldn't be at the point in my life I'm in now if I had not gone. The skills and strengths I learned and developed in wilderness have helped me grow into the person I am today. Interestingly enough I had the the ability to be a stronger, more understanding, driven and empathetic person all along. However, I may never have know that if it weren't for Blue Ridge. Blue Ridge didn't necessarily change my life but taught me how to do it myself and that is, in my opinion even more valuable.
I realized this on my last day before leaving when I told one of the staff he had changed my life and he looked at me and said 'no, you changed your life.' That moment will never leave me."
Ben, BR Alum '20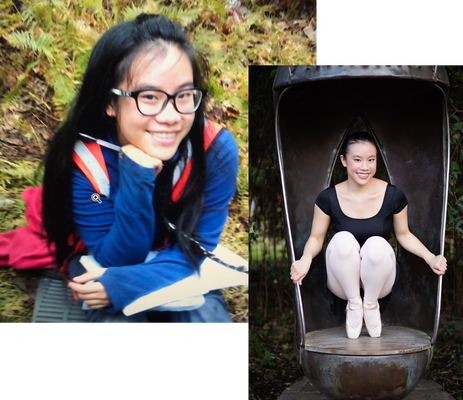 "I went to Blue Ridge is 2018, and I was a rebellious, stubborn, impulsive person. It was hard for me to show my emotions, and break down my walls. While in the program, my therapist helped me immensely with my emotions and pushed me enough to where I can be okay with feeling sad or emotional.
After I left the program, I had some set backs, but I remembered what I worked through and I was able to pick myself back up and pull myself together. I never thought I would make it to where I am today if I wasn't for what I worked on and learned at Blue ridge. I am now a sophomore in college perusing my love for dance and musical theatre. Thank you to everyone at Blue Ridge who supported me through my journey."
Cecilia, BR Alum '18
WATCH: BLUE RIDGE FIELD INSTRUCTORS

Our Field Instructors are professionals who develop a wide variety of skills: outdoor living, motivational interviewing, risk management, group facilitation, and mindfulness– to name a few. We emphasize a relational approach that provides students with the support, awareness, and skills needed to achieve their goals. Simply put, Field Instructors are role models for a healthier way of life.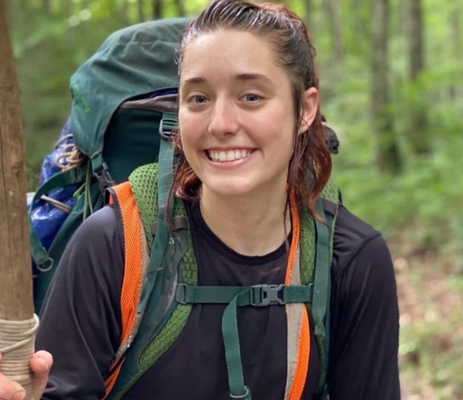 "I went into Emerald Arrow when I was 21 & now I'm one month away from 24. I am living my best life, doing a job I love & I still talk to my best friend I met through the program all the time."
Meghan, EA Alum '21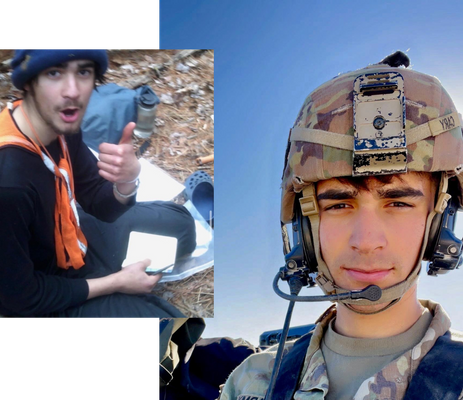 "Blue Ridge helped me process my emotions and things that happened in my life. Prior to Blue Ridge I was disconnected with myself and emotions. I didn't know how certain things in life were effecting and influencing me.
I learned how to communicate assertively and in an objective manner. I was changing into a different person doing things I would never imagine of doing. Blue Ridge helped me stop.
Now, I'm in Infantryman in the U.S army and studying Data Analytics in college."
Joey, BR Alum '20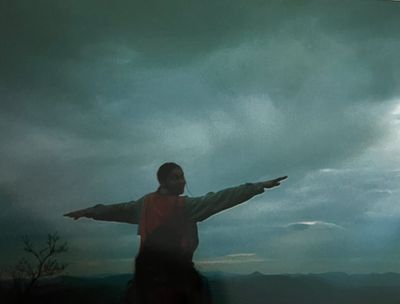 "I was greeted with such kindness and help at Blue Ridge... The staff there helped me so much, as did my therapist. And the skills I learned there helped me boost my self confidence and helped me discover my self worth. Blue ridge helped me appreciate things around me more and build tolerance for everyday life."
Addy, BR Alum '22
BLUE RIDGE BLOG, NEWS AND UPDATES
BLUE RIDGE IN THE MEDIA: LISTEN
Stories from the Field: Demystifying Wilderness Therapy
February 28th, 2023: Marcie Steinberg is the parent of a former wilderness therapy student and peer parent at Other Parents Like Me (OPLM.com). Marcie shares her family's story of how her son struggled with substance abuse disorder in his teens, the different interventions they tried to help him, and how Marcie and her husband ultimately decided to have their son attend Blue Ridge.
STLF Speaker Series with Blue Ridge's Director of Family Programming, Dr. Tony Issenmann
March 15th, 2023: Parents are increasingly struggling with anxiety and fear about sending their struggling adolescents to treatment. Dr. Issenmann's conversation is to empower anxious and ambivalent parents about the developmental model and research that show out-of-home treatment is often necessary for the life-changing results. Through this, he provides suggestions on what parents can do to navigate through the tough decision.