Clinical expertise Backed by Research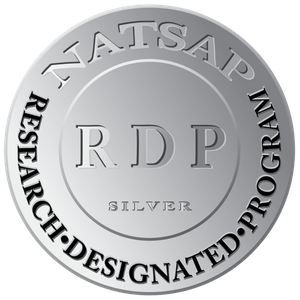 NATSAP
Blue Ridge Therapeutic Wilderness participates in a rigorous licensing and accreditation process to ensure the consistent implementation of current best practices. In addition to this process, Blue Ridge families may choose to participate in a survey from the National Association for Therapeutic Schools and Programs (NATSAP) in order to contribute to the institution's ongoing research about outcomes for wilderness therapy participants.
Our team currently conducts evaluation research with every student and family to determine the efficacy of wilderness treatment for specific groups of students and families. We are currently conducting two studies: one involving adolescents and one involving young adults. The research is being collected through the NATSAP Practice Research Network. In addition, Blue Ridge has been designated as a "Research Designated Program" (RDP) by NATSAP, a recognition given to programs that track outcomes using a standardized measure specifically designed as an outcomes measure.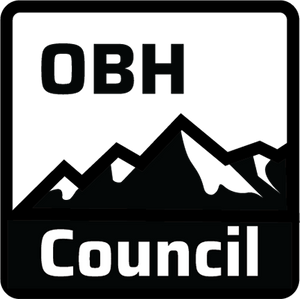 The OBHC
Blue Ridge Therapeutic Wilderness is one of 22 members of the Outdoor Behavioral Health Council (OBHC). The OBHC is committed to providing credible, objective information about the outdoor behavioral industry. In 2015, the OBHC sponsored the establishment of the Outdoor Behavioral Healthcare Center whose mission is to advance the Outdoor Behavioral field through development of best practices, effective treatments, and evidence-based research.
The Outdoor Behavioral Healthcare Council was founded in 1996 when representatives from a handful of wilderness treatment programs joined to collaborate and to share best practices. The founding programs realized the advantage of uniting to promote program standards and excellence and thus the OBH Council was founded.
Today, the organization and its member programs have been instrumental in raising the bar for wilderness treatment, facilitating research on the efficacy of wilderness treatment for adolescents, and in promoting the industry.
More Information & Resources
Outcomes:
Of those attending NATSAP member programs, 86.4% of adolescent clients had clinically significant improvements from admit to discharge and beyond. Over time, both adolescents and relatives/guardians reported a clinically significant change. (Link)
Clinically and statistically significant change in young adults occurred in Outdoor Behavioral Healthcare treatment stays (3-year longitudinal assesment). (Link)
Young adults reported clinically reliable and statistically signifcant psychosocial improvement from admit to discharge in RTC and OBH programs. (Link)
The Value of Outdoor Behavioral Healthcare for Adolescent Substance Users with Co-morbid Conditions: (Link)
Visit the NATSAP Journal of Therapeutic Schools and Programs (Link)
Adolescent mental health, social media and time spent in nature:
Epidemic Rates of Child and Adolescent Mental Health Disorders Require an Urgent Response (Link)
Most students report a positive change in mood, reduced anxiety and improved sleep during and in the immediate aftermath of a social media detox. (Link)
Social media checking behaviors in early adolescence may be associated with changes in the brain's sensitivity to social rewards and punishments. (Link)
Exposure to natural environments was associated with an increase in positive affect and a consistent decrease in negative affect relative to comparison conditions. (Link)
Robust findings on resilience in childhood underscore the importance of the crucial role of healthcare practitioners and educators as well as family caregivers in nurturing resilience on the "front lines" of lived childhood experience. (Link)
Family Involvement
Evidence supports including families in the traditional treatment process of adolescents as it can increase effectiveness compared to adolescent only interventions (Diamond & Siqueland, 2003; Harper & Russell, 2008)
Narrative Family Therapy can be used to accomplish integration in an Outdoor Behavioral Healthcare Program. (Link)
The space provided when adolescents are separated from their parents can facilitate a decrease in the chronic anxiety within a family system, thereby enabling each family member to increase his or her differentiation level through an intensive therapeutic process. (Link)