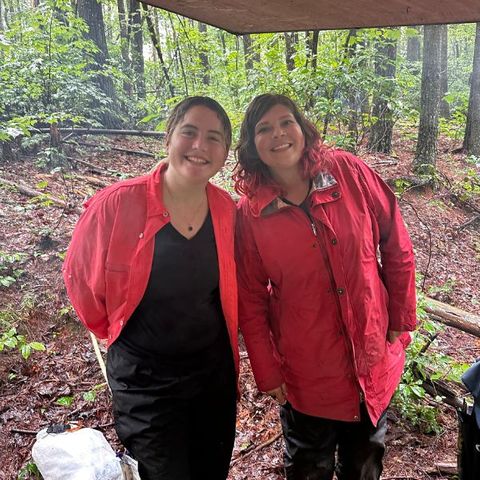 Former Blue Ridge students are invited to participate in the Blue Ridge Alumni Student Mentorship Program. In the Student Mentor role, our alumni are invited to return to the wilderness for 3-5 days. During this time, Alumni Student Mentors can spend time with current students and provide them with the knowledge, perspective, and support that only a former student could offer.
Owen, 17, is a G3 alum who recently participated in the Alumni Student Mentorship program. Owen explains why he decided to participate in the program:
"I have had my eyes fixed on a mentor/staff member position with Blue Ridge since my fourth week in the wilderness. Within days, I had developed a love for the wilderness, community, lifestyle, and goal of the program. While in the woods, I naturally gravitated towards staff who were Alumni. They were people I related to, they understood me, they truly empathized with my struggles, and they proved that there was light at the end of the tunnel...
In the wilderness, I found confidence in my voice. I learned how to express my inner thoughts in a way that others could understand and build upon. In the years since wilderness, I have grown in many different ways. I have elevated my leadership abilities, continued to grow my voice, connected with the world around me, but above all I have learned to love myself for who I am and who I can become. Focusing on the road ahead of me with open eyes and an open mind. I never imagined a future for myself, yet here I am on the cusp of being an adult, college right on the horizon, and a future to follow."
How to Become a Student Mentor
Complete the Student Mentor Application
Mentoring in a group is an opportunity to experience the therapeutic wilderness program from a different perspective. It can be a powerful experience for both you as well as the group that you plan to support. Returning Student Mentors provide current Blue Ridge students healthy student-mentor relationships, encouragement, and wisdom. Alumni mentors model consistent effort, adaptive emotional regulation, and thoughtful problem solving with a positive mindset, showing our current students what they may also be capable of.
In order to frame the mentorship experience and create goals and intentions for your mentorship, please respond to the following prompts and questions. Once your application has been reviewed, we will reach out to you with specific questions regarding your application as well as more information about program expectations for Student Mentors.
Student Mentor Application Requirements:
Application Interview Questionnaire

Signed Expectations and Boundaries Agreement

Complete phone interview

1-2 letters of recommendation by a current mentor, coach, teacher, or therapist. Please have your reference directly email letters of recommendation to alumni@blueridgewilderness.com.