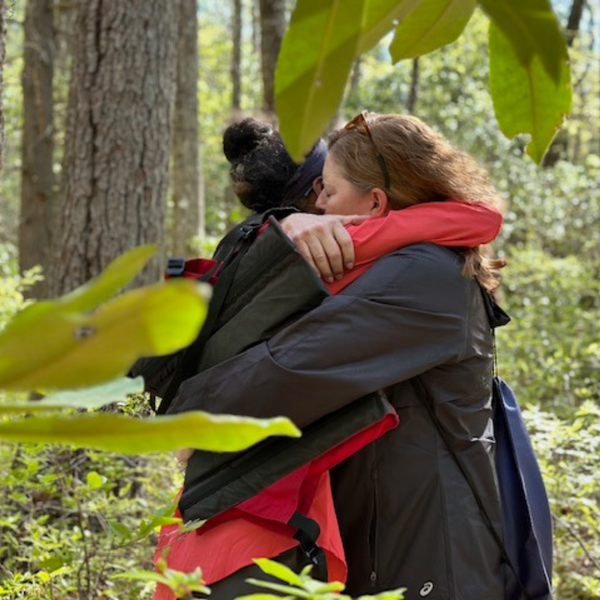 "The family work is really key"
"This will be the best thing that your family will experience. I don't see what child or family couldn't benefit from the experience... I am sold on how much the program emphasizes family work. The family work is really key."
-Susan, Blue Ridge Alumni Parent '22
Blue Ridge Family Programming
Family Systems Approach
Research shows that the student's gains are greater and sustained for longer periods of time when their parents are learning and growing in ways that accommodate the new, healthier patterns of behavior— this is why we have designed our program to support the whole family. While the student is often the main reason families enter our program, they are still one piece of a larger puzzle. We look at the student not as the "problem," but as a catalyst for change across the whole family system. Parents can embark on their own journey of self-discovery and learn the same skills their child is mastering in the wilderness.
Within the family system, there are roles, rules, norms, dynamics and patterns that have occurred over time, often unconsciously. Sometimes these dynamics are supportive and adaptive, and sometimes they become unhealthy for the individuals, relationships and the system as a whole. This can include how families communicate emotions, manage conflict, establish and maintain boundaries, spend time together, and define their roles and identities. With the family systems approach, we take all of these factors into account to better understand, assess, support, and intervene. This is not to minimize the student's personal work or to shift responsibility for their behaviors onto others, but to consider their personal work and behaviors within a larger context.