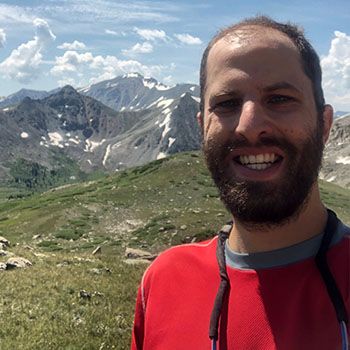 Personal Approach
Nate grew up camping and exploring across the country during summer trips with his parents. The love for exploration later took him to northern Minnesota where he spent years paddling canoes across the lakes in summer and mushing dogs in the winter. Guiding trips, Nate saw first-hand how much students could grow during even a short adventure in the woods. For the past 10 years, he has tried to provide young people transformational experiences in the wilderness, in a variety of settings. He has worked hundreds of days in the field with students and spent years in staff development as well. Whether working with students or staff, Nate focuses on identifying goals & strengths and practicing new skills in a supportive, organized, environment.
If you are interested in finding out more about working as a Field Instructor with Blue Ridge, please reach out to Nate directly!
Personal Interests
Going on long trail runs. Trying to win trivia nights. Dissecting Marvel super heros for therapeutic metaphors.
Education
M. Ed. Outdoor Education Administration, GC&SU, 2014
BA Cultural Anthropology, Macalester College, 2006