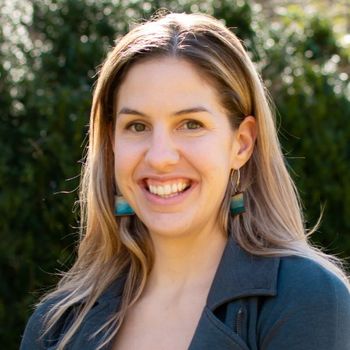 Margaret Kelso
Risk Management & Compliance Director
Personal Approach
Margaret's role is to support the organization in ensuring that it is meeting the highest standards of risk management through staffing, policy, and procedure. Margaret has held multiple roles in wilderness therapy over the last ten plus years including guiding and leadership and everything in between. Through this depth of experience Margaret is able to bring a compassionate lens to risk management with the ultimate goal of helping our clients and their families thrive. Something about BRTW that inspires Margaret is the program's commitment to growth and learning. She believes that the program is able to take feedback and consistently implement it in actionable ways to be constantly improving and ensuring they are meeting best practices to serve their clients in a safe and efficacious way.
Personal Experience
Margaret has a deep belief in the power of how wilderness is able to shift the path of someone's life— that the deep therapeutic work Blue Ridge's staff can bring is truly what makes the wilderness experience so effective.
Before BRTW, Margaret worked at Alaska Crossings as a Field Guide, Field Mentor, Case Manager, Medical Officer, and Assistant Program Director and at Open Sky as a Medical Case Manager and Health Director.
Personal Interests
In Margaret's free time, she enjoys spending time with her husband, two children, and their dogs outside biking, running, or on the river.