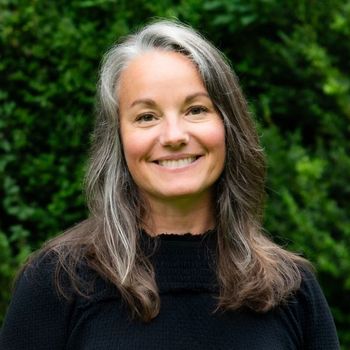 Dana Williams
Director of Business Development
Personal Approach
Dana has been fortunate to live a life rich in adventure and exploration. She grew up in the suburbs of Chicago and after attending college in Flagstaff, AZ she spent a year in Napa, CA working as a glass designer before moving to Tokyo, Japan. Dana lived in Japan for two years, where she welcomed her son and had the privilege of experiencing the excitement of Tokyo and hiking and camping in the mountains. Her family then moved to Heidelberg, Germany where her daughter was born. Her family immersed themselves in the German culture and traveled throughout Europe. In 2006, they decided it was time to settle down and chose Asheville, NC as the place to get rooted. Dana feels privileged to be able to raise her children in the Blue Ridge Mountains.
Once settled in Asheville, Dana felt it was time for her to return back to work. She began her path working in the therapeutic program industry starting off as an Admissions Coordinator, where she supported a team of Admissions Counselors that represented four Therapeutic Wilderness Programs. Every day was an opportunity to learn more and more about the amazing world of Therapeutic Wilderness, and she worked with some of the most talented people in the field. Dana was promoted to Admissions Counselor and was honored to speak to every single parents and family member that called in for support. She has great respect and empathy for the courage it takes to reach out and ask for help, and then the leap of faith parents take when they make the decision to enroll their child into a therapeutic program.
Dana believes it is such a privilege to be able to provide parents with support while they are going through such a challenging time. She approaches every call with the mindset of how she would, as a parent, hope someone would show up for her if she was the parent on the other line.
In 2012, Dana was presented with the opportunity to work with an Educational and Therapeutic Consulting Firm. She spent the next five years working with two very talented Educational and Therapeutic Placement Consultants growing the depth of her knowledge of the clinical issues that present for adolescents and young adults and the different types of treatment available and needed. Dana was thrilled that this role allowed her to continue to be the person parents called when they found themselves in the most challenging of times, and that she was there to support them through the process of enrolling their child into a therapeutic program. Dana feels it is of utmost importance that she provides a nurturing and safe space for parents, and that she addresses all of their questions and concerns so they feel wholly informed when deciding what is the best next step for their child.
Personal Interests
Dana's son and daughter are her greatest joy and most powerful teachers. She loves to travel, cook international foods, keep herself healthy with yoga, hiking, spin classes and dancing, and is up for almost any adventure.
Education
Bachelors of Science in Interior Design from Northern Arizona University
Associates of Arts from William Rainey Harper College, Phi Theta Kappa