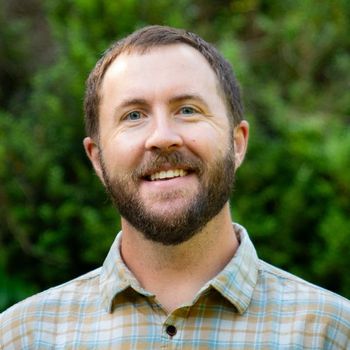 Bob Hennen, LPC, LCMHC, LCAS
Primary Therapist
Adolescents Boys, ages 13-18
"I meet people truly where they are, and I have a profound belief that all people are totally capable of healing and whatever that looks like for them. I hold pretty high expectations for the depth and extent of work that anyone is capable of dong, and I tend to push people in a compassionate way towards personal growth."
Personal Approach
My work with individuals and families is rooted in the belief that if we see and accept ourselves as we truly are, we can approach ourselves and our relationships with a curious form of grace which allows us to be within the human condition in a profound way. My approach is a relational one— this looks like exploring the individual's relationship with themselves, substance use, depression, anxiety, family, peers, etc., and assisting and allowing them to shape an ideal for the future of these relationships. I truly believe everyone has the capacity for healing and that everyone deserves a second (or third, or fourth) chance to demonstrate that capacity. Young adulthood is both a beautiful and chaotic developmental stage, and I remain amazed at the resilience and strength of young adults.
Clinical Expertise
I specialize in the treatment of individuals with substance use and mental health concerns, especially those with multiple treatment attempts, persistent mental health conditions, ambivalence around substance use, and strained family relationships. I have a history of working with those in long term recovery from substance use but who continue to grapple with identity development, healing from trauma, or who seek a deeper understanding of themselves. I view this process as a family systems matter which requires the family to work through a parallel healing process with their child in the wilderness. The wilderness experience is powerfully life changing and my approach to this work is focused on helping to translate this experience to life after wilderness.
I draw from a multitude of techniques and theories to meet the individual's and family's needs including Cognitive Behavioral Therapy, Reality Therapy, Motivational Enhancement Therapy, Family Systems Therapy, Harm Reduction, and Developmental Theory. I have 9 years of experience in group work and utilize psychodrama techniques as well as relapse prevention therapy within groups.
Prior to Emerald Arrow, I worked in outpatient and residential substance use and co-occurring mental health treatment programs in roles ranging from therapist to clinical director. In addition to working with youth and young adults, I also have experience in the assessment and treatment of impaired medical and legal professionals as well as individuals with severe persistent mental health conditions with co-occurring substance use.
Personal Interests
I have a deep connection with the outdoors and spend as much time as possible outside. I tend to be drawn to water, and with this connection comes my obsession with fishing, specifically fly fishing. It is not unusual to find me going after redfish around Charleston or trout in the mountains on any given weekend. Above all, I value spending as much time as I can with my family and constantly strive to be the best version of myself for my wife, Kourtney, and twins, Garrison and Rhys.
Education
Master of Science, Substance Abuse and Clinical Counseling – East Carolina University, Greenville NC
Bachelor of Science, Psychology – Troy University, Troy AL