Retreat Property
Anchor Point - Emerald Arrow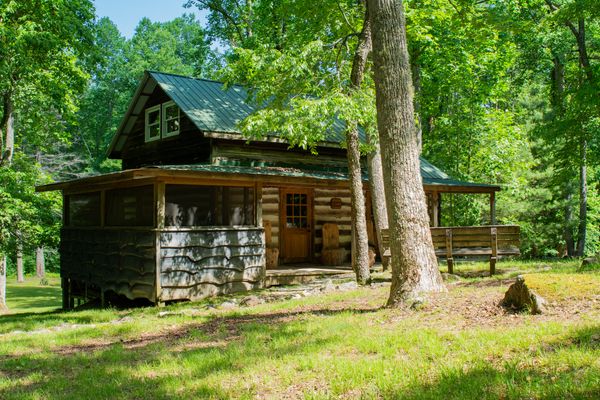 anchor point
Nestled in the mountains of Franklin, North Carolina, our young adult student retreat property, Anchor Point, was established as a locus of consistency for Emerald Arrow students to 'anchor' in their work, supporting our mission to provide young adults opportunities to deepen their capacity to thrive long after they leave the wilderness.
Anchor Point offers students access to a constant point of connection and community. Time spent at the property affords students plenty of opportunities to focus on grounding and reflecting upon their personal journey and therapeutic process.
"a place to come back to ourselves"
Young adults in Emerald Arrow spend every Monday through Thursday at Anchor Point. After embarking on backpacking trips over long weekends, students return to the beautiful 120 acre retreat property to utilize the cabins, commercial kitchen, hot showers and bathrooms while participating in versatile program offerings.
At Anchor Point, young adults engage in activities and intensives for personal exploration, identity development, and community engagement. Students utilize accommodations on the property to learn transferable skills and foster confidence on the path to independence. The program includes archery lessons, cooking classes in a commercial kitchen, professional development workshops with computer access, and diverse kinesthetic activities such as bow drilling, spoon carving, woodworking, carpentry, and trail work.
In addition to basketball, frisbee golf, archery, and yoga, our students have the opportunity to participate in fly fishing, equine therapy, and other activities they are interested in on an individualized basis.
explore new skills and passions
While at the retreat property, students engage in a range of unique activities which are directly relevant to real-world young adult experiences, including self-care days, cooking classes, skill-building workshops, creative intensives and visits from professional guest speakers. These encounters are designed to afford Emerald Arrow students unique opportunities to learn, practice and develop foundational habits, skills and resources for living with more confidence and independence.