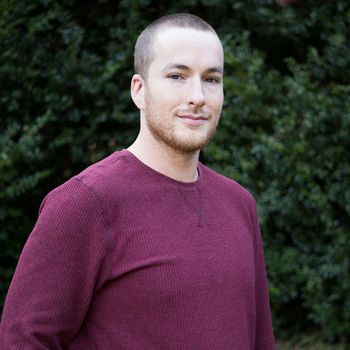 "For my self work, wilderness became the canvas; an empty space in which I could seek integration and authenticity."
Thomas grew up in the Mojave Desert in California, where as a child he spent much of his free time catching lizards. As he transitioned into adolescence, excursions into the deep desert and nearby mountains became an outlet of exploration and an escape from a chaotic family dynamic. For Thomas's self work, wilderness became the canvas; an empty space in which he could seek integration and authenticity.
Thomas started as a Field Instructor at Blue Ridge in 2016 where he most was impacted and inspired by the leadership of 4 Field Instructor mentors, who happened to be former BRTW students themselves. This helped to imbue in him a belief in the power of this work. After 2 1/2 years in the field as an instructor, He jumped on the opportunity to join the management team as the Medical Coordinator. After 3 years of experience managing the Medical Department and working closely with the Field Directors, he was excited to be extended the opportunity to become a Field Director and reconnect to the powerful work that is happening in the field!
As Field Director, Thomas will work closely with our Management team, the Logistics team members and Field Instructors to ensure that each student group is safe, well-staffed and properly managed. With an emphasis on staff development, he will provide Field Instructors with guidance, support, and thoughtful performance-related feedback. His personal approach is to attempt to insulate conflicts and to ally with a given individual's values.
In Thomas's personal time he can most most often be found gardening, cooking, fishing, hunting and spending quality time with his daughter.