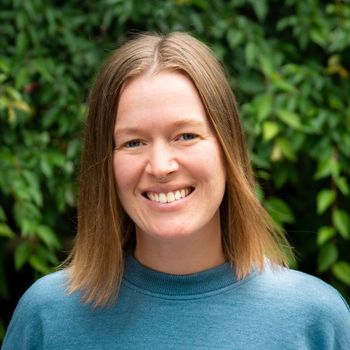 Regan Adair, LMSW
Primary Therapist
Adolescent Girls, ages 13-18
"I enjoy supporting families as they work to create a healthier system within which all members can thrive."
Clinical Approach
My clinical practice is rooted in the belief that all people have an immense capacity for growth and healing, and that we are all driven to do the best that we can at any given time with the tools that we have. I excel in seeing strength and resilience in my clients, even when those qualities may be obscured by challenging circumstances. I believe that my role as a therapist is to support my clients as they discover the skills necessary to live each day in alignment with their personal and familial values, while also exploring the roots of their present difficulties. It is my experience that the road to meaningful change is paved with a combination of present focused, skills based therapeutic work, alongside the less tangible work of healing of early life wounds.
The inclusion of the family system in therapy is one thing that sets Blue Ridge apart from other programs. I often work with clients and families who have struggled to maintain healthy boundaries and I enjoy supporting families as they work to create a healthier system within which all members can thrive. I have witnessed incredible changes in the young clients I work with in the wilderness, and the most lasting impacts occur when the family is able to shift alongside their child.
My psychodynamic training is the foundation of my work with clients at Blue Ridge and my therapeutic approach is best described as relational, attachment oriented, and trauma informed. I incorporate elements of Cognitive Behavioral Therapy, Dialectical Behavioral Therapy and Somatic Experiencing in my therapeutic approach, and I have experience working with the Twelve Step Model.
Personal Interests
Raised on the East Coast, I spent much of my early adult life in Colorado. I am so grateful to return to the lush forests and rivers of North Carolina and Georgia. My dog, Juni, loves to accompany me hiking, paddle boarding, and exploring new places, and she is often by my side working with clients as a therapy dog. In my free time I love to create, and I would describe myself as a perpetual amateur in many crafts including beading, quilting, knitting, and more. I love to cook and share meals and I host frequent board game nights in my community.
Education
A.A. in Psychology with a Certificate in Substance Dependency Counseling
Bachelor of Arts in English and Environmental Studies from Mount Holyoke College
Master of Clinical Social Work from Smith College School for Social Work