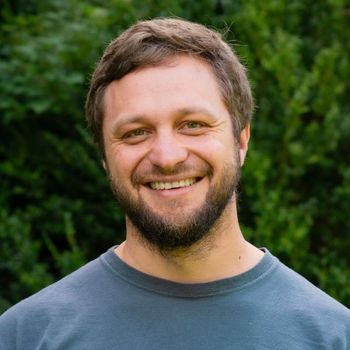 Rassie started working in outdoor therapeutic healthcare in 2011 and has worked for other organizations in both Georgia and Alaska. His first shift at Blue Ridge Therapeutic Wilderness was in 2015, and he has worked over 1000 field days during his career. After spending 10 years working in the wilderness, it felt natural to Rassie to step into the Field Director role at BRTW. Rassie views the position of Field Director as an exciting way to continuously develop and grow in his career while serving as a role model and pillar of direct support for Field Instructors.
As Field Director, Rassie works closely with BRTW management, the Transportation team members and the Field Instructors to ensure that each student group is safe, well-staffed and properly managed. With an emphasis on staff development, Rassie provides Field Instructors with guidance, support, and thoughtful performance-related feedback.
Rassie's personal approach is to build rapport with staff utilizing clear boundaries within a safe and contained environment. He believes that this is how individuals are best able to show up authentically and vulnerably. Rassie believes that, when we meet life's obstacles with emotional immediacy, we can inspire change— and the wilderness setting at BRTW provides the perfect environment to do just that.
In his personal time, Rassie enjoys riding his bike along mountain roads, carving spoons, caving and spending time with friends.