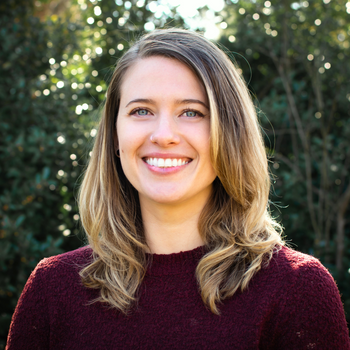 Megan Cadwallader
Marketing and Communications Specialist, Alumni Relations
Megan's journey began at Blue Ridge as a Field Instructor in April 2018. She soon learned that Blue Ridge was a special program with a meaningful, honest mission. Megan became a Senior Field Instructor in January of 2019 and was presented with the Jumping Mouse Award from the Outdoor Behavioral Health Council in April 2019, which honored her work in the field and encouraged her to continue to grow, learn, and seek feedback. She then moved into the role of Transition Staff, where she had the opportunity to support students reuniting with their families and to learn more about the whole-family experience provided at Blue Ridge.
With a love for writing, connection and creativity, Megan now draws from her time spent in the field and thorough programmatic understanding in her current role as the Marketing and Communications Specialist. In this position, she works with Executive Director Danielle Hava to ensure that internal and external communications are clear, up-to-date and aligned with the program's mission and values. She believes in the power of celebrating and acknowledging others, and strives to do so via communications at Blue Ridge.
Megan lives in Asheville, NC. She loves nature, swimming, board games and photography. She is particularly curious about the connection between mental health and the environment, and received her B.S. in Environmental Policy and Management from UNC Asheville in 2017.