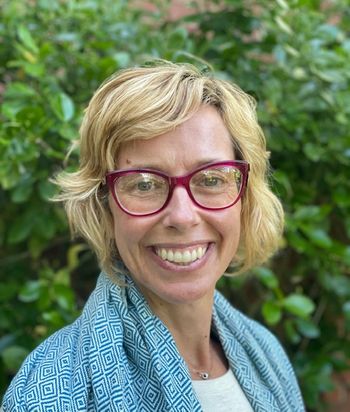 Liz Lucarelli, LCMHC
Personal Approach
In my career, I've worked at several reputable wilderness therapy and residential boarding schools. While my role as a therapist always focused on supporting the child, I quickly learned how vital it is to provide ample support and guidance for not just the child, but the whole family. This support helps each member of the family heal, grow and internalize new habits.
Ultimately, the system needs to shift— otherwise, families will be pulled back into old unhealthy habits and dynamics. In the later years of my career, I've been able to focus on coaching and helping parents, guardians, grandparents, siblings and other family members. In my eyes, the more people we can reach within the family system, the better the outcome for everyone.
You'll discover that I'm an honest, yet compassionate and easy-going coach. I'm genuine, playful, and a real human being doing the same work that our students and families are. I try to create a space where families can talk about anything! The successes, challenges, and the things they might feel embarrassed, ashamed, or "bad" for talking about. When we can get honest, we can get to the heart of the matter and start the healing process. I also love educating families on the wilderness experience so they can understand their child's journey in the field.
Clinical Expertise
I have served as a therapist for over a decade, and most recently, as a Clinical Program Director and Developer. I am a Clinical Mental Health Counselor, Nationally Certified Counselor, Registered Play Therapy Supervisor, and Board Certified Coach. As a coach I bring play, art, drama, and other creative modalities into our work together. I find that experiential approaches help access different parts of ourselves and allow a deeper integration of concepts through plenty of practice. Plus they are fun and enlightening!
Over the years, I've seen how caring for and raising a child who is facing mental health challenges can really wear on a parent or family system. Everyone begins to feel more anxious, insecure, worn down, and intolerant. My goal is to support families in using this time as a chance to breathe and settle while also learning and growing. My hope is to help families shift into new patterns, learn new ways of communicating and managing emotions, and reconnecting with their strengths, wisdom, and resiliency. I want families to walk away from their wilderness experience feeling more aware, empowered, and hopeful for the future.
Personal Interests
Through my own wilderness and life experiences, I've discovered how much I love challenging myself mentally and physically when it comes to ultra trail running. I recently ran my 10th 100 mile trail race and am already planning and training for my next one. When I'm not playing outside, you can find me reading, baking some sweet treats, and planning my next great travel adventure with my husband. I am a native of New England, however I currently reside in Western North Carolina.