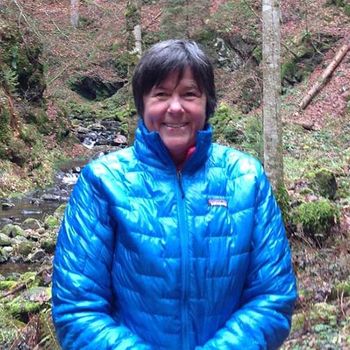 Kathy Donovan, LCSW
Primary Therapist
Adolescent Girls, Ages 13 – 18
Personal Approach
I am a believer that the family system is an enormous source of resilience for the challenges we face in life. As one family member begins a healing journey the family system is reworked, restructured to heal as well. Building resilience through a combination of traditional psychotherapy, with skills to develop greater self-awareness and forgiveness, is my primary focus for individual and family work. A sense of humor throughout our work is a very large part of my nature!
Upon completing my undergraduate degree in Social Work, I served in the U.S. Peace Corps-Philippines as a Primary Health Care Worker and developed a Drug and Alcohol Education Program for the Ministry of Health. It was from this experience that I developed a very personal understanding of trauma and the resilience of the human spirit. Upon completing my Masters in Social Work, I worked in the Washington DC area with Japanese and American children and adolescents with Autism, ADHD, learning disorders, traumatic stress, anxiety and depressive disorders. As a private practitioner I have provided psychotherapy for victims through DC Superior Court's Crime Victims Program and DC Child and Family Services. Additionally, I worked as a wilderness therapist for four years, and served as an Executive Director for two young adult treatment programs.
Clinical Expertise
I specialize in the diagnosis and treatment of traumatic stress disorders and developmental trauma. I work well with anxiety, depression, oppositional defiant and treatment-resistant adolescents and young adults. I draw on a repertoire of desensitization techniques, resilience building methods, tools to develop greater awareness and insight, Eriksonian hypnotherapy, meditation techniques and breathing exercises to heal from traumatic stress. I specialize in parent coaching and working with challenging family systems.
Personal Interests
I love to travel and learn about other countries, history, politics, and family systems. I just love people! I love to people watch and spend hours doing so. Long walks before daybreak, whether in the city or nature, are my favorite way to begin the day! My most favorite times are on the beach in the Outer Banks of North Carolina with my rather large, hilarious and somewhat out of control Irish- Catholic family!
Education
Master of Social Work, Catholic University
Bachelor of Social Work, College Misericordia