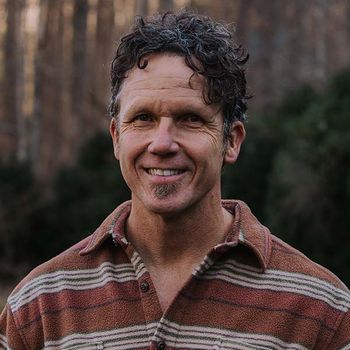 Jeff Scott, LPC
Primary Therapist
Adolescent Boys, Ages 13 – 18
"I have a deep connection to the transformative power of wilderness and I creatively use the wilderness experience to challenge teens to grow beyond their self-imposed limitations."
Clinical Expertise
I am particularly skilled at understanding adolescent boys struggling with anxiety in its various forms, such as school refusal, social anxiety and performance anxiety. I connect well with boys who may seem lost and who are experiencing challenges as they try to find their place in their world. Many of these boys struggle to build healthy and vital connections with others. They are often experiencing a deep sense of shame and a general feeling of inadequacy, which leads them to go inward; they withdraw and isolate from their world and its challenges. These are the boys who often struggle quietly and secretly, internalizing their anger, fear and shame. Many are deeply enmeshed with their parents and are struggling to build an authentic sense of self as they transition to young adulthood. I also work well with adolescent boys with sexual identity issues as well as those who have been wounded by sexual trauma. I have extensive experience in treating adoption and attachment issues, grief and loss, substance abuse and processing and learning issues, as well as ADHD.
Personal Interests
I am a native Floridian and I lived in Samoa and Utah, working at various treatment programs, before finally settling in Asheville, NC. I have always felt drawn to our field area in the Blue Ridge mountains as I was lucky to visit often as a kid. Working as a therapist in the Blue Ridge Mountains feels like coming home, to me. I consider myself a "seeker" and since childhood, I've been entranced by the larger mysteries of creation, our own lives, and our place in the cosmos. This wanderlust has guided me to an interest in mythology, wilderness, and spirituality. Twelve years ago I gave up the nomadic life and became grounded in family. I love being a father to two very energetic boys who teach me more about myself and my "growth areas" than any psychology ever could! I love to explore wilderness by ski, foot, and bike but I most enjoy the stillness of the woods and the opportunities for reflection and contemplation. I have recently discovered a talent in music that I never knew I had, and I am studying the charango, flute, and drum. I do my best to embrace life as sacred and lives with a sense of gratitude and wonder, accepting myself for who I am, as I share my gifts and passions with others.
Education
Master of Mental Health Counseling, University of Florida
Bachelor of Arts, Psychology, University of Florida