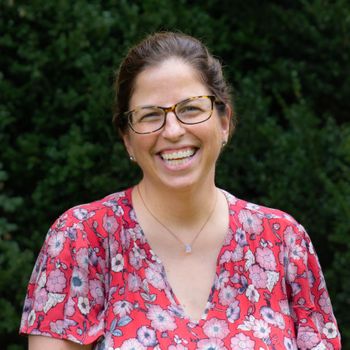 Personal Approach
I moved from Nova Scotia to the South when I was young. Though the transition wasn't easy, I made friends in a Boy Scouts Venture Crew which kept me outside--camping, backpacking, canoeing, rappelling, and laughing. The connections I made led to a deep love and respect for the environment and for the relationships developed during outdoor pursuits. I thru-hiked the Appalachian Trail from Georgia to Maine in 2013 with my dog, Gaia (who was rescued from the Blue Ridge field area) and earned the trail name Wooden Spoon (a craft I learned as a Field Instructor).
I began as a Field Instructor in 2009, and I've held many other roles at Blue Ridge since then: Mentor Field Instructor, Parent Coordinator, Field Coordinator, Emerald Arrow Coordinator, Field Director, and now Family Case Manager.
As Family Case Manager, I am the on-site person to receive families at enrollment as well as assist with student discharges and family visits. I support family and student communication by uploading student letters, photos and journals on a weekly basis. I coordinate the academic part of our program and help bridge families, therapists, and our students in the field.
Personal Interests
I spend my time hiking in Western North Carolina with my husband, our dog, and brand new baby. I also enjoy pottery, knitting, quilting, and cooking delicious vegetarian meals.
Education
Outdoor Educator Certificate, National Outdoor Leadership School, 2004
Bachelors in Environmental Science, University of Alabama, 2004
Masters of Science in Sustainable Systems, Slippery Rock University of Pennsylvania, 2007