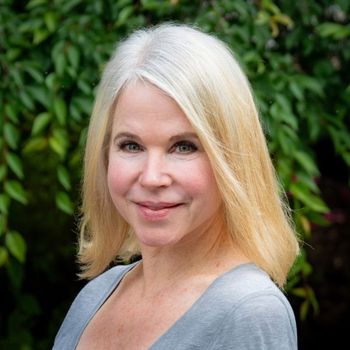 Erin Marcus, LCSW, LCAS
Clinical Director of Admissions
"I am passionate about the pursuit of whole person health and wellness, both personally and professionally. The most powerful and sustainable healing takes place when one is willing and able to address their entire internal and external system simultaneously. It is not only possible but necessary to heal the mind, body, emotional and spiritual spheres in unison in order to make change portable outside of a structured healing community."
Personal Approach
Erin brings to Blue Ridge Therapeutic Wilderness more than 30 years of experience working in the mental health and wellness industry. She has been an integral member of several teams with the singular intention of positively impacting individuals and families who are struggling to overcome behavioral, relational, mental health, and or addiction issues. She has a strong clinical background and expertise in the development of systems and programs that integrate whole person and family healing. Erin strongly believes that it is essential for healing to take place on a systemic level in order to create sustainable change for individuals and family systems.
In addition to program development, Erin has led admissions and business development teams in companies that provide a range of services from therapeutic residential and outdoor behavioral health for adolescents and young adults to outpatient programs that help individuals integrate back into their community while addressing personal roadblocks. Erin has worked directly with professionals to assist individuals and families in times of crisis. Erin has also served as the Clinical Director of a leading treatment program for young adults with addiction and dual diagnosis issues as well asthe largest outpatient provider in South Fl. Her passion and breadth of experience make her a wonderful fit for the BRTW and EA team.
Interests
Erin enjoys cultivating a nurturing community in her personal and professional life. Cooking, gardening, and outdoor activities are integral parts of her ongoing effort to create a healthy and connected lifestyle.
Education and Licenses
Master's Degree in Social Work
Licensed Clinical Social Worker
Licensed Clinical Addictions Specialist