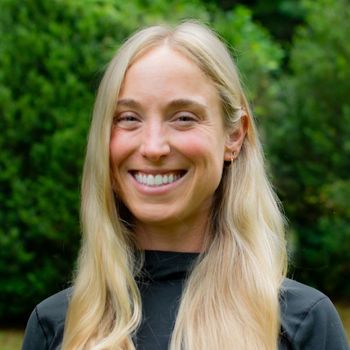 "I aim to understand my client's perception of the problem to collaborate goals that are clear, realistic in the context of our therapeutic relationship, and goals that are aligned in relationship to their family system."
Clinical Expertise
After earning my Bachelor's degree in 2012, I moved out west to fulfill the role as a wilderness field guide for 2 years in the high Southwest Utah desert. I was able to witness, first hand, how resilient and adaptive humans could be as they adjusted to life in the field. I then moved to work in a young adult transitional living program where many of the individuals were enrolling from wilderness programs or other therapeutic placements. This gave me the opportunity to see the "real world" application of the tools and insights learned from their time in treatment and a realistic understanding behind the importance for a solid plan and support to be put in place to continue therapeutic momentum. From these two experiences I saw how vital family involvement was in the child's treatment process to ensure that the gains made in treatment could be sustained.
This is what led me to choose the concentration of Marriage and Family Therapy in my graduate studies at Valdosta State University in 2015. I was intent on pursuing my training as a clinician of providing treatment rooted in family systems theory, to ensure that my clinical approach was comprehensive. I was then led back into the world of wilderness therapy to start the Family Program here at Blue Ridge in winter of 2017. From this experience of working directly with the parents whose kids were enrolled in our program, I believe I have a pulse on the needs of families throughout the wilderness process as well as a realistic idea as to what can be accomplished in the field while working in tandem with the Family Program.
My clinical experience in this field, along with fulfilling the role as an in-home therapist for at-risk youth referred by The Department of Juvenile Justice, has confirmed my belief that the family system often unintentionally influences many of the child's presenting issues. My belief is that temporary, intentional, out of home placement for struggling adolescents can often provide the safe container that the child and their family members need in order to reset, reflect, and to best address the clinical areas of concern. I am passionate about utilizing the wilderness as a catalyst for therapeutic change— for the entire family.
Background and Interests
I grew up in the Southeast and I call this region and its mountains home! While growing up, my family's weekend activities often involved being outside, hiking to waterfalls along the Appalachian Trail, and roasting hotdogs over the campground fire pits. Today, you can find me attending Mercer University Women's Soccer games where my husband is the assistant coach, trying new recipes in the kitchen, sneaking table scraps to our insanely smart Australian Shepherd, being outside, or attending a workout class. My family and friends are spread out from the Carolinas to California, and I enjoy every opportunity to connect and visit with them. Lately, I've been cultivating a green thumb and have an impressive amount of indoor and outdoor plants! I also enjoy visiting different cities to check out music scenes and confirming my belief that Athens, Georgia is the best city in America.
Education
Master of Science in Marriage and Family Therapy, Valdosta State University
Bachelor of Science in Human Development and Family Science, University of Georgia