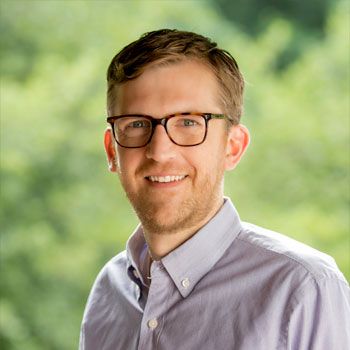 Personal Approach
For over 20 years, Dan McDougal has participated in the creation, development, and oversight of therapeutic wilderness programs across the country. Over the span of his career, he has developed key elements of wilderness therapy, the programmatic structures and approaches of which most therapeutic wilderness programs have adopted today.
Dan's career in wilderness began in Southern Utah. He was a Senior Wilderness Instructor for Aspen Achievement Academy before he was asked to help design the field program at Second Nature Uintas in 1998. During his time there, he observed three crucial areas of programming that did yet not exist within the industry, which now are an industry standard.
Alignment between therapists/therapy and every day field structure,
Program-wide attunement of individual clients' therapeutic and medical needs, and
A nurturing, goal-oriented environment that is intentional, organized and accommodating.
Back then, there was little variation in the experience for most students. Dan saw a need for a more individualized approach—one that is tailored to each student's needs. He picked up on a gaping disconnect between field teams and clinical teams. It was clear that the most effective process would involve consistent, trilateral communication between students, therapists and field guides. Dan believed that this improved alignment would create a more comprehensive wilderness experience.
Lastly, he believed that wilderness programs did not have to be so unyielding for students. While the program could always rely on an incoming storm or a difficult hike to help build resiliency and self-efficacy in its clients, Dan desired to see a therapeutic, cultural shift toward a more nurturing environment for them. The inherent challenges of wilderness are sufficiently taxing, and he thought that boosting compassion towards students by increasing their comfort would enable them to better focus on their therapeutic work.
In 2001, he recognized the need for regional services, so he developed and co-founded Second Nature Blue Ridge in Clayton, GA. This established a successful blueprint for Second Nature's expansion into four total programs. Second Nature Blue Ridge was recognized for many years as one of the leading programs in Wilderness Therapy, but Dan felt there were changes that could greatly enhance the work. He believed that a whole-body health and wellness approach would be followed by more results through increasing physical health and the impact on mental health, increasing emotional capacity, and distress tolerance. Additionally, increased attention to the family system as a unit by Primary and Family Therapists could lead to enduring, positive outcomes through the development of values-based relationships between parents and their child.
It was clear to Dan then that Blue Ridge would need to become an independent program in order to evolve in these ways. In 2016, he decided to separate from Second Nature and establish Blue Ridge Therapeutic Wilderness as a standalone entity, which he owns and operates today.
Dan has worked in a variety of roles in therapeutic outdoor programming including Field Leader, Field Director, Program Director, and Executive Director of multiple therapeutic programs around the country. He has a unique, first-hand perspective of what challenges and opportunities exist within every level of a successful therapeutic wilderness program. As Executive Director at Blue Ridge Therapeutic Wilderness, Dan's role is to ensure safety and quality in every aspect of the program. He works closely with each of the program's departments to provide oversight, help strategize, and impart guidance for all current operations within the company. His belief is that an integrated wilderness experience is superior to offering separate services and that with an integrated approach Blue Ridge provides the expanse for students and their families to begin to understand themselves, their family system, and how to connect in meaningful ways.
As a wilderness professional and Tennessee native, Dan understands that it is important to have a well-balanced life and spend plenty of time outdoors. So, when he's not at work, he likes to play indoor and outdoor soccer, ride his bike, camp, ski, and spend time with his family.