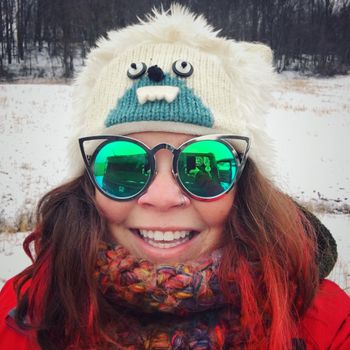 Andi
Andi knew that the wilderness therapy world is where she wanted to be, so she pursued degrees in both therapeutic recreation and sociology. After graduating in 2011, she worked in adventure therapy and therapeutic boarding schools before starting at Blue Ridge in April 2014.
Her biggest work passion is empowerment- particularly with our female students. She also believes in the power of sitting in discomfort, helping students find their voices, getting through the winters together, mentoring rising staff, and teaching students how to make their vegetables taste amazing.
When she's not working, she enjoys cooking elaborate meals, remodeling her old house in Asheville, taking road trips (especially to the National Parks), camping with friends, and exploring with her hound dog Woody, who was found in the very woods we work.