Next Training Week: January 11th-18th, 2024
Field Instructors
We're thrilled you are interested in joining us! Please read through the rest of our website to learn about our program and apply.
Our Instructors are professionals who develop a wide variety of skills: outdoor living, motivational interviewing, risk management, group facilitation, and mindfulness– to name a few. We emphasize a relational approach that provides students with the support, awareness, and skills needed to achieve their goals. Simply put: Field Instructors are role-models for a healthier way of life.
Warmly,
Dani, Blue Ridge Recruiter
Questions? Email careers@blueridgewilderness.com to learn more or submit application materials.
Why Blue Ridge?

Nobody can describe this experience better than our very own Field Instructor community. Watch to learn more.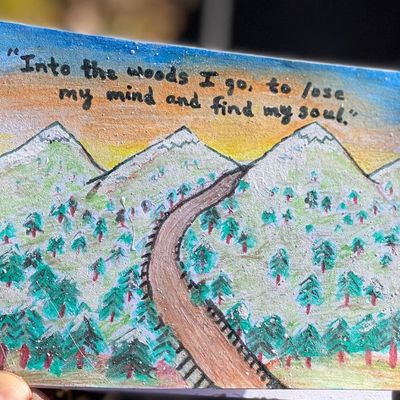 Who We Serve & Our Mission
Our mission is to teach individuals and families the skills needed to be aware of and act on their values.
Blue Ridge serves youth ages 13-18, young adults ages 18-29, and their families. We work with families and individuals dealing with the challenges associated with anxiety, depression, addiction/substance use, learning differences such as ASD 1 and ADHD, low self esteem, social issues, and other psychological, relational or mental health struggles.
Our main office is in Clayton, Georgia – conveniently located between Atlanta GA and Asheville, NC. Our wilderness field area is set in the southern Appalachian Mountains, spanning portions of the Chattahoochee and Nantahala National Forests.
Whatever the circumstances, our approach starts with curiosity, empathy, and mutual respect. We believe that if our students can better understand themselves and their choices, they'll be better equipped to make safer, healthier decisions in the future.
Who We Are

We are proud to have developed a tight-knit community of highly-trained and compassionate wilderness professionals. Our staff is comprised of individuals who are passionate about  psychology/are in school for counseling, individuals who have experienced their own journey of recovery and healing, and more.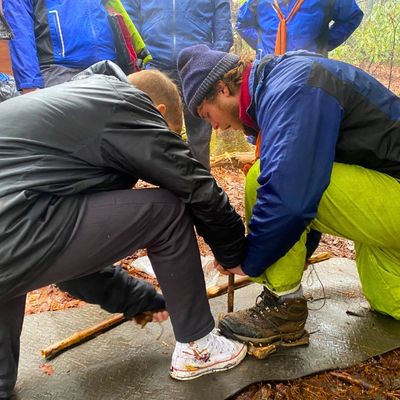 Field Instructor Duties
As a Field Instructor, your number one priority will be supervising the health and safety of our students in the wilderness. Beyond safety, a Field Instructor's role is to observe, notate, and communicate about student choices while coaching and modeling assertive communication skills. Staff are invited to teach mindfulness, games, and other clinical interventions as directed by their group therapist.
Living, camping and hiking outdoors for 8 days in a row, then taking 6 days off.
Working as part of a staff team, supervising a group of 6-12 adolescents ages 13-18 or young adults ages 18-28.
Risk management
Providing first aid care & practicing Leave No Trace ethics.
Teaching & modeling healthy self-care, assertive communication, and emotional regulation skills.
Leading group discussions, games and initiatives.
Documenting student progress through weekly paperwork.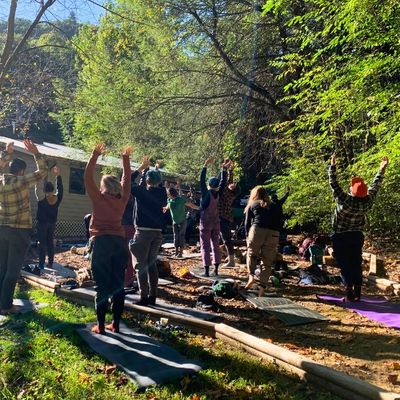 Schedule & Logistics
The basics:
Field instructors work an 8-day on, 6-day off schedule.
A typical shift lasts from 9am on Tuesday to the following Tuesday afternoon. Time off normally takes place from Wednesday to Monday.
We provide all necessary group gear and emergency/ safety equipment.
Instructors are expected to provide their own personal gear to keep themselves safe, comfortable, and effective while on shift.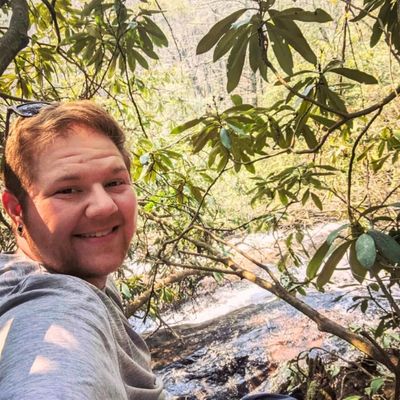 Location & Field Area
Our office is located in Clayton, GA, a small town that provides direct access to our field area.
Most staff reside within 2 hours of Clayton (Asheville NC, Atlanta GA, Greenville SC, Eastern TN for example).
Staff are free to live wherever they choose, however Blue Ridge is not able to provide on-site housing during the off-shift.
Instructors often get together to climb, paddle, or hike the trails around North Georgia and Western North Carolina.
Our field area spans the southern Appalachian Mountains and includes portions of the Chattahoochee-Oconee and Nantahala National Forests. The field area is forested with rolling hills, rising to ~ 4,700 feet. There are several waterfalls, historical sites, and scenic overlooks within the field area, including Rabun Bald, the second highest peak in Georgia.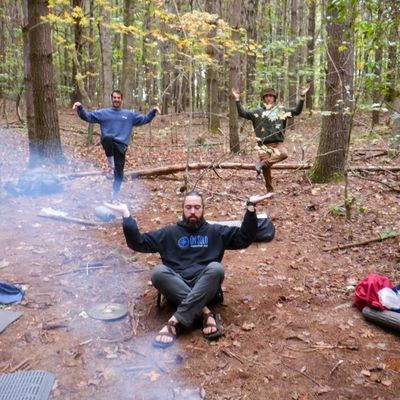 Compensation & Benefits
We invest heavily in staff development at Blue Ridge. Each Field Instructor is mentored by therapists and other senior staff during their entire employment. There are opportunities for advancement—many of our administrative staff and therapists were once Field Instructors themselves.
Field Instructors are eligible to receive the following:
$1,000 sign-on bonus for permanent hires ($500 for seasonal).
Base pay ranges from $150-$215 per day. Earnings increase with experience in the program.
Wilderness First Responder (WFR) course expenses are covered as Field Staff step into leadership roles.
Option to utilize company sponsored health, dental, and vision insurance after 60 day wait period.
Access to pro-deal discounts (for outdoors gear and clothing) upon receiving first paystub.
Ongoing yearly bonuses (Eligibility for $1,700 at the 1-year mark).
Eligible for a 4% match in a 401k after one year of full-time employment.
Field Staff accrue up to two weeks of Paid Time Off (PTO) during the first year, and more each year after (staff can usually receive more time off, if requested with appropriate notice)- and when Instructors take a week of PTO, they suddenly have 20 days off in a row off– plenty of time to rest, travel, and pursue their own adventures!
Are you a dog owner? Good news, as Blue Ridge is a dog-friendly company and will allow you to bring your own dog! To ensure they are safe and therapeutically appropriate, a few stipulations are in place (such as Canine Good Citizen certification required, age of dog, etc.). If invited to training, Blue Ridge will provide you with more information about their beloved dogs.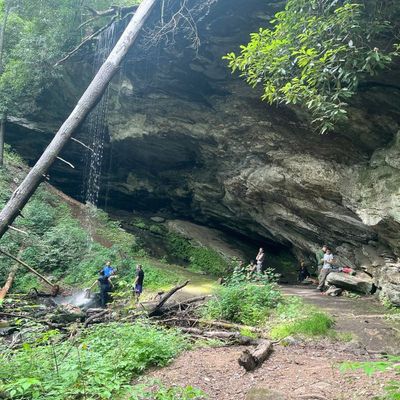 Training Week
In order to prepare for employment at Blue Ridge, prospective staff are invited to attend one of our week-long training sessions. We cover outdoor living skills, program basics, and therapeutic tools necessary to succeed. We provide opportunites for trainees to share their knowledge, skills, and strengths while receiving coaching and feedback from the trainers. We're interested in hiring individuals who display curiosity and openness to growth.
Training is 8 days long, with 6 of those days taking place in the back country.
During this time, you will learn and practice outdoor living skills, general daily tasks and schedules, emotional/therapeutic tools, & scenarios.
The last 2 days of training are spent in a classroom setting at our office.
During training, housing & food is provided.
If you are invited to Training, it's because we believe you have potential to do great work, and there is a spot for you with us. By the end, we hope everyone is equally excited and ready to start their first shift!
*The next training week is January 11th-18th, 2024*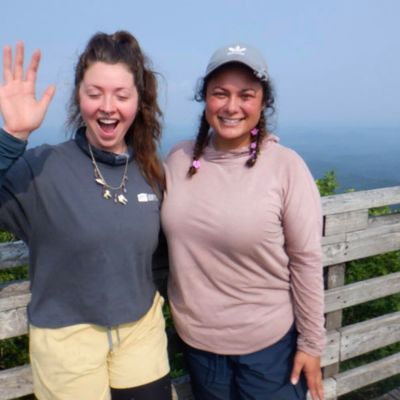 To Apply
Please submit a Resume & Cover Letter to careers@blueridgewilderness.com, or upload them here.
In your cover letter, please include:
Any relevant experience supervising, teaching or mentoring youth, including personal, unpaid, volunteer, professional, academic, or internship experience.
Any general outdoor or guiding experience (outdoor experience is not a prerequisite to work at Blue Ridge, but it is good information for us to have so we can best support you during the interview process.)
Your interest in working as a Field Instructor with us at Blue Ridge Therapeutic Wilderness!
Application Requirements
Employment Requirements
Minimum of 21 years old by official start date
3 letters of reference
First aid & CPR certifications
Copy of your diploma or official transcript of the highest education/degree achieved
Obtain a physical stating you are cleared to do this work (we will provide a form to be completed before training)
Pass a State and Federal criminal background check (BCI) (Blue Ridge will provide on the last day of training)
Pass a pre-employment drug screening (Blue Ridge will provide on the last day of Training)
After You Submit Your Resume & Cover Letter:
Expect to hear back from us within one week.
Qualified applicants will be invited to a phone interview.
Invitations to training are sent and attendees are given information to help them prepare. (Please note that an invitation to training does not guarantee a job offer. However, if you are invited to training, it's because we believe you have potential to do great work, and there is a spot for you with us.)
Formal job offers are made towards the end of the training week.
Ideally start working within a month of completing training (after all HR requirements are fulfilled).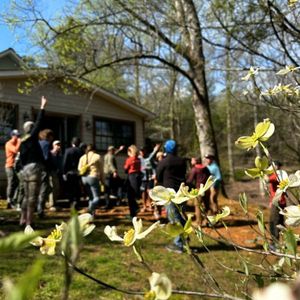 Blog: The Field Guide Experience
Gratitude. Serenity. Community. Transformation. Growth. Fulfilling. Rain. Creativity. Tuna.
These are just some of the words my peers use to describe the work we do. The field guide role is challenging, unique, gratifying, and difficult to accurately explain. Read More ➔