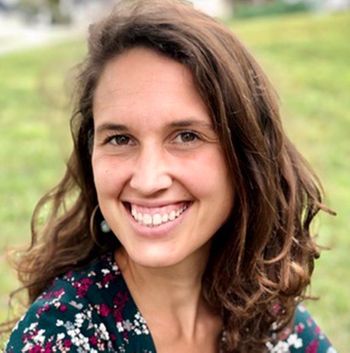 Shae Keane
Lead Trainer and Program Development for Emerald Arrow
Personal and Therapeutic Approach
The foundation for my love of ecotherapeutic experiences began at a very early age. Both of my grandmothers demonstrated to me as a child, the emotional resilience, wisdom, hope, connection, and healing that the land offers our heart and soul. During my undergraduate studies, I was deeply inspired by the diverse healing traditions and therapies in various countries in which I studied abroad and conducted research. Through these experiences, the cross-cultural prevalence and efficacy of nature-centered therapeutic modalities, in particular, was made clear to me. Following graduation, I embarked upon my own nature-immersed adventure to deepen my relationship with, appreciation of, and comfort in wild landscapes.
I began working as a field instructor with Blue Ridge Therapeutic Wilderness in 2017. This provided an opportunity to guide therapeutic nature-connected experiences to support young people's journeys of healing. This was, for me, the honor of a lifetime. Over a period of almost three years, I witnessed young people step into both the outer wilderness and inner wilderness of self, and witnessed their blossoming forth from the darkness they traversed. It was these precious and formative experiences that led me to pursue my Masters in Clinical Mental Health Counseling, and it is a joy to continue supporting the transformative experiences made possible through Blue Ridge Therapeutic Wilderness and specifically Emerald Arrow, our wilderness therapy program for the emerging adult population.
Personal Interests
Outside of my work in the field, my favorite pastimes are also nature-connected: tending the animals and plants on my mini farm, hiking, writing poetry, painting, and carrying on my grandmothers' tradition of gardening.
Education
MA candidate, Clinical Mental Health Counseling