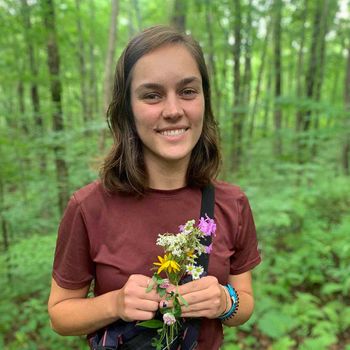 Kyla Rohe
Assistant Medical Coordinator
Kyla began working at Blue Ridge as a Field Instructor in the beginning of 2020, and currently channels her passion for systems structure and organizational flow in the role of Assistant Medical Coordinator. In her position, Kyla supports the Medical Department by tracking the health of students, scheduling clinic visits, managing students' medications, communicating with parents, and supporting field staff in providing the best medical care possible.
Kyla's approach is one that begins by working toward cultivating deep understanding and connection. She utilizes reflective listening and motivational interviewing to learn where a student is coming from and what they've been through that has in turn shaped them into the person they are. This helps her understand the motivations behind their behavior and thus allows her to better support students in their work. Kyla believes in an "us vs. the problem" approach to conflict rather than a "you vs. me".
Kyla graduated from UNC Asheville in 2017 and since then has worked at various nonprofits including a food justice organization and a sexual assault crisis center. Her life's goal is supporting people in becoming healthy and whole in mind, body, and soul. Her dream job is to be a "therapist for organizations".
She loves to play volleyball, sing in the car and at karaoke, eat all of the delicious food Asheville has to offer, and snuggle her cats.