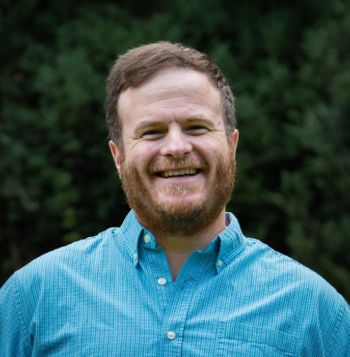 Personal Approach
Kurt has called the Blue Ridge mountains of North Carolina and Georgia home for most of his adult life. He has developed a deep connection to the area and remains in awe of the magic of this region. This connection, along with a passion to support others to thrive, led him to a career in wilderness therapy a decade ago.
Clinical Expertise
After earning a Bachelor's degree in Social Work at Appalachian State University, Kurt began working as a Field Instructor at Blue Ridge. He spent several years as a field instructor mentor, and also spent a year leading Blue Ridge's Transition program. In this role, he had the opportunity to support students and their families as they reunited at the conclusion of their wilderness journey. Through his time in the field, Kurt has been continuously moved and inspired by the growth he has observed in our students and their families, strengthening his belief in the power of wilderness therapy.
In addition to his years of experience working in wilderness, Kurt has spent time working in outpatient and transitional treatment settings, including practice as a neurofeedback clinician, as a life coach working with struggling young adults, and as an outpatient therapist in a community mental health clinic. He completed his Master of Social Work degree at Western Carolina University, and is dually licensed as a clinical social worker and clinical addictions specialist. Kurt's social work background has informed his systems approach in working with individuals and families. His therapeutic approach is relational and person-centered and is rooted in attachment theory and choice theory frameworks.
Personal Interests
Kurt lives in the mountains of western North Carolina with his wife, son, and dog. He enjoys hiking and backpacking in the Smokies, gardening, playing the guitar, relaxing on his front porch, and of course, being a father.
Education
- Master of Social Work, Western Carolina University
- Bachelor of Social Work, Appalachian State University