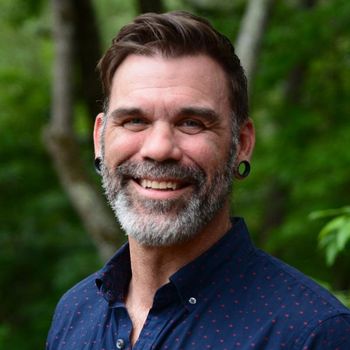 "After many years working with educational consultants, wilderness therapists, and students coming out of the field, and seeing just how incredibly positive and transformative that experience is, I can't begin to describe my excitement at having the opportunity to help families connect with one of the very best therapeutic wilderness options available."
Contact Jon: jonathany@blueridgewilderness.com
Personal Approach
Jon's journey working in the therapeutic programs began more than 12 years ago, as a direct care staff in a transitional living setting for young adults. Right away, Jon knew that working with young people and their families was the work he was called to do. Within a couple of years, he moved into an admissions role and found that working with families in those challenging moments as they evaluated programs was very rewarding. He very much enjoys being part of the process of helping families choose the program that is the best for their needs. The longer he worked in admissions, the more he became familiar with the wilderness model and realized that it truly was an "apex" experience. The thing he enjoys most about this role is that when his phone rings, being an Admissions Director stops being a job. Jon enjoys getting to know our families, listening to their stories, and guiding them through a process of discovery that will enable them to make the very best decision about the next step in their treatment journey.
After over a decade of working with educational consultants, wilderness therapists and students coming out of the field, and seeing just how incredibly positive and transformative that experience is, Jon is excited to have the opportunity to help families connect with one of the very best therapeutic wilderness options available.
Personal Interests
Besides being married to his best friend and having two boys who keep him busy at home, Jon enjoys running on the Appalachian Trail and fishing for brook trout in the mountain streams near his Virginia Home.
Education
Bachelor of Arts, Sociology and Anthropology, Truman State University