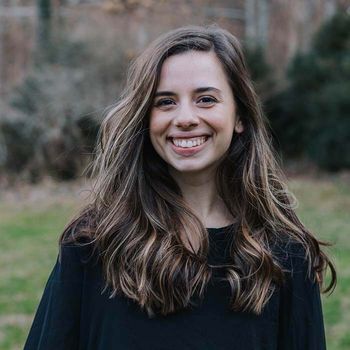 Cayce Collins
Alumni Relations Coordinator
Personal Approach
As the Family Services Coordinator, Cayce is the on-site point person to receive families upon enrollment as well as assist with student discharges and family visitations. Cayce supports family and student communication by uploading student letters, photos and journals on a weekly basis. She's also involved with Family Workshops, which provide invaluable skills for families during their loved one's stay at Blue Ridge.
Cayce is also the point of contact for Rallyest, BRTW's online portal, which allows you to access the photos, letters and journals of the group each week. If you call the main office, she will likely be the one who answers your call! We are always here to help with any questions or concerns you may have.
Personal Interests
Cayce grew up in the upstate of South Carolina, around Greenville. Growing up, she always loved being outside rollerblading, climbing trees, playing soccer and camping with her family. The outside was her happy place, and still is! After graduating college in 2018 with her bachelor's in Kinesiology, she worked as an outdoor education instructor at BRTW. Cayce was a field instructor for a little over 10 months before moving to the Family Services Coordinator role! Now, after moving to Clayton, Cayce enjoys hiking, running, reading, painting, and mountain biking with her husband in the North Georgia mountains.