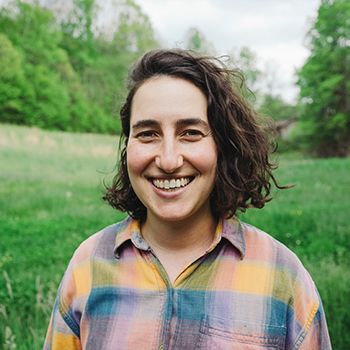 Cade Yanowski, MA, MFT
Family Intensive Therapist
Personal Approach
I grew up in the city of Chicago where my initial idea of the outdoors was found in the simple things like climbing trees and playing in city parks. My relationship to nature and wilderness evolved over time as I had the privilege to explore different parts of the world and experience diversity in landscapes. I connected my own experiences in the wilderness to healing before I even knew that it was an evidence-based practice. I found that traditional forms of therapy never aligned with my needs, and it was through my relationship to nature that I was able to reflect and grow in ways that felt preferred. In times of distress I turn to the outdoors for support. As my understanding and experiences in nature have shifted through the ages, the feelings I have in the wilderness have always remained constant. The outdoors has consistently provided me with a space to feel grounded, present and connected with something beyond just my own human experience.
My love for the outdoors, and love for the way I feel while outside, led me to pursue careers in the outdoor industry. I began my journey as an outdoor educator, facilitating multi-day backcountry experiences for school groups in Canada, California, and Colorado. Naturally, my journey led me to working as a wilderness therapy guide in Colorado and Utah for multiple seasons. While working as a wilderness therapy guide, I was inspired by the growing emotional resilience, self-awareness, and communication I saw in the adolescents, their family, and myself included. My days of guiding solidified my desire to help others find healing from the natural world. I decided to pursue a degree in Marriage and Family Therapy because I wanted to be a part of a field that is creating alternative therapeutic opportunities for growth and change. My hope is to bring my love for nature into the therapeutic process and relationships I build.
Strengths and Clinical Expertise
My therapeutic stance is rooted in relationships. I believe that relationships have the strength to harm and to heal. Relationships with ourselves, those we care about, the natural world, and societal beliefs all influence the stories and ideas we tell about ourselves and the lives we live. Through this lens, I explore relational dynamics, values, emotions and thoughts that inform who you are and who you want to become.
I view therapy as a collaborative process involving the family, myself and the wilderness surrounding us. I understand that every individual comes from their own unique lived experiences and cultural contexts. My therapeutic approach involves meeting the family in the context in which they belong, rather than assuming that there is a universal way to navigate life. My work is also informed by considering the connection between the mind, body, and spirit, as I believe that our bodies are full of information for us to explore and attune to. As a Family Therapist at Blue Ridge my hope is to provide a space for all members of the family to feel seen and understood by one another all while encouraging the development of self-awareness and emotional attunement.
I have clinical experience working in a variety of organizations, including wilderness therapy programs, residential treatment centers, community programs, and school settings. Theoretically, I am trained in Narrative Therapy and Cognitive Behavioral Therapy.
Personal Interests
My personal interests involve being outside and feeling creative. I enjoy being active in outdoor pursuits, such as running, biking, climbing, hiking or canoeing. When I am indoors I like to cook, make sourdough, play the mandolin and meditate.
Education
Master of Science Counseling in Marriage and Family Therapy, San Diego State University
Bachelor of Arts in Psychology, Lewis & Clark College