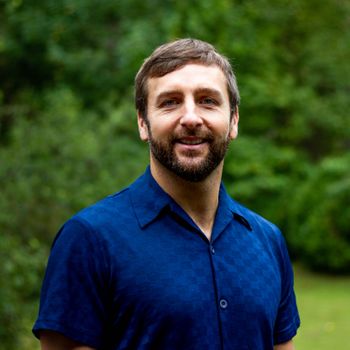 "I believe wholeheartedly in the power of resilience, the power of employees who love their job, and the strength and driving force of what happens when a company invests in their staff and the influential results this has on the outcome of client success"
Personal Approach
Andy's foundation for leadership and management of staff and programming was first formed at the University of New Hampshire as an Outdoor Education Major in the mid 90's. From a practical and theoretical standpoint in an academic setting, Andy developed the basis for approaching therapeutic use of the outdoors in a professional, safe and effective manner.
Andy went on to gain experience in teaching, emergency medical response and field work in Maine, New Hampshire, Hawaii, Utah and Georgia before moving into management roles. As one of his former students once said, "there's something about a bunch of teenagers… sitting around a fire… talking about their feelings." Andy was lucky enough to learn how powerful and effective that is. Throughout many years in various roles, he gathered the important aspects of what does and does not work well in programming, development and management in therapeutic wilderness.
Andy believes wholeheartedly in the power of resilience, the power of employees who love their job, and the strength and driving force of what happens when a company invests in their staff and the influential results this has on the outcome of client success. This work can be challenging, rewarding, and fun all at the same time, and Andy believes this comes across in his approach in management.
Personal Interests
Andy maintains and interest in old-time and bluegrass music, and has been known to occasionally pick up a guitar or a mandolin himself. Telemark skiing, soccer, surfing, gardening, cooking, and CrossFit have taken up portions of his free time as well.
Education
B.S. Kinesiology/ Outdoor Education, University of New Hampshire, 1998