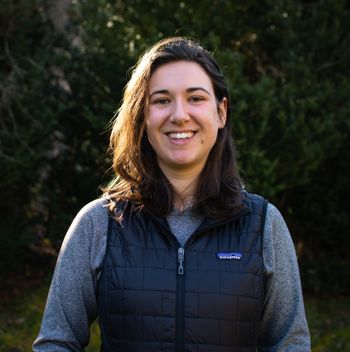 Alice Cennamo, MSW, LCSW, LCAS
Primary Therapist
Adolescent Girls, Ages 13 – 18
Personal Approach
I work with adolescent girls ages 13-18 who face challenges related to anxiety, depression, substance abuse, trauma, family conflict, and patterns of defiance. My students are powerful and smart, but stuck in cycles of dysfunction and distress. I believe wholeheartedly in the power of wilderness to shine a light on the true self and the significance of unconditional positive regard as a catalyst for change. In my relationships with clients, I aim to help students discover and align with their values, strengths, and authentic selves. I collaborate with students to help translate their wilderness experience into a practical resource for thriving at home. I work with parents to guide them through their parallel process, encouraging them to learn and practice the communication skills, boundaries and values exploration that are being modeled to their children in the program.
Clinical Expertise
I have spent over 10 years working in wilderness therapy and hold a deep understanding of the wilderness process as well as years of experience working with clinically complex students.
I specialize in dual-diagnosis treatment, addressing substance use issues and comorbid psychological challenges through my training in Acceptance and Commitment Therapy, Dialectical Behavioral Therapy, Interpersonal Psychotherapy, and Motivational Interviewing. Through a strengths-based lens, I work to treat substance use and self-medicating behaviors, anxiety, depression, avoidance, chronic shame, emotional dysregulation, identity crises, PTSD, self-esteem issues, family conflict, and defiance. The students I work with often present as treatment-resistant, requiring advanced clinical expertise and astuteness.
Previous to my time with Blue Ridge, I worked as the Primary Therapist for adolescent girls at SUWS of the Carolinas in Old Fort, North Carolina. I was a wilderness field guide in the Appalachian mountains for three years and know first-hand the experience of spending extended periods of time out with a group in the woods. I have also worked in outpatient therapy, drug courts, after-school programs, curriculum development, and academic counseling.
Previously, I worked for SUWS of the Carolinas in Old Fort, North Carolina where I developed extended experience working as a field guide for 3 years and then as a Primary Therapist for adolescent girls. Before I worked in wilderness therapy, I gained valuable experience working in after-school programs, transition coaching, curriculum development, and academic and interpersonal counseling.
Personal Interests
I currently live in Asheville, North Carolina, where I can often be found trail running, gardening, listening to audiobooks, or hiking with my dogs. I have a deep passion for Appalachian culture, wildflowers, and learning new hobbies.
At any given time, I'm also likely to be in the midst of creating a conference presentation or professional training on topics ranging from trauma-treatment for adolescent girls, to experiential avoidance in parents, to utilizing milieu therapy in facilitating change.
Education
B.S. in Psychology: Human Services and Addiction Studies, Appalachian State University
Master of Clinical Social Work, Ohio University